Quickly transfer files between your devices using the iXpand Flash Drive Luxe, which features both USB-C and Lightning connectors.
Whether you're running out of space on your iPad, or you're tired of sending images via email every time you need to put something on Windows PC, SanDisk's new iXpand Flash Drive Luxe has got you covered.
iXpand Flash Drive Luxe Design
The iXpand Flash Drive Luxe essentially like most other types of flash drives. It features an all-metal casing and pivots at the center to switch between the Lightning and USB-C connectors. While there's nothing to write home about design-wise, we think this is a sturdy design that works.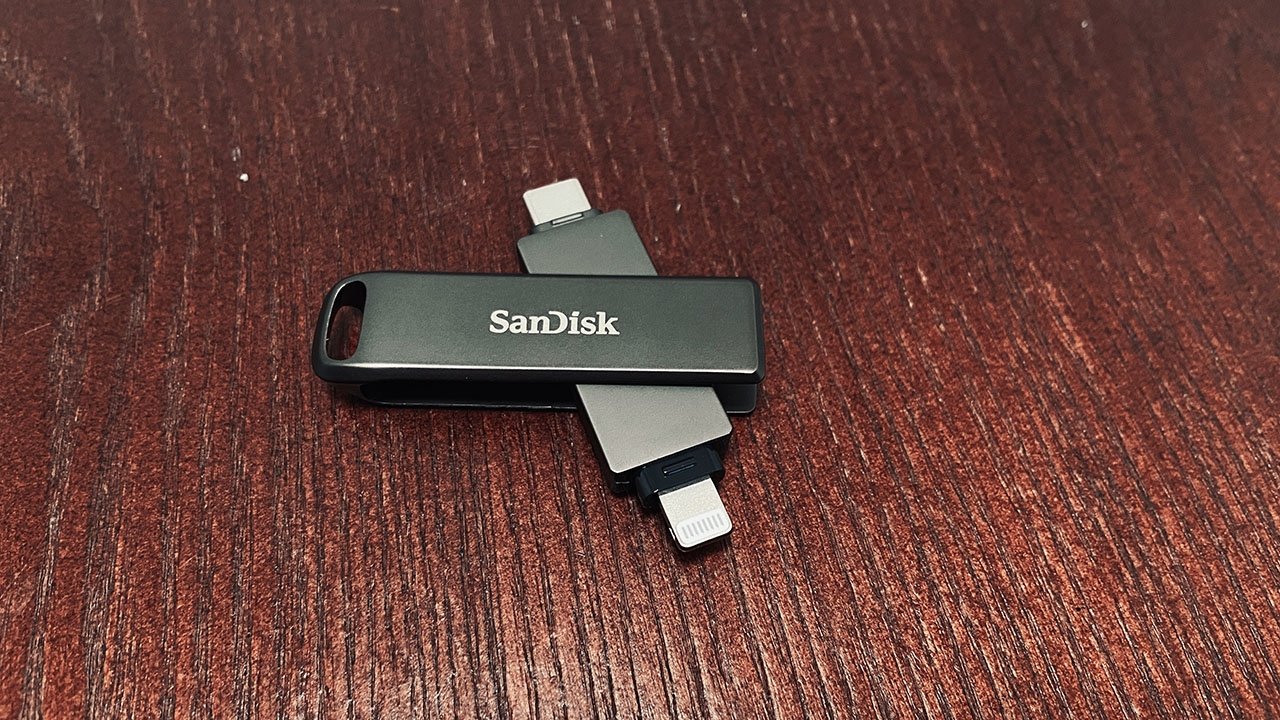 Additionally, the iXpand Flash Drive Luxe features a keyring hole that allows you to attach the flash drive to your bag, keys, or lanyard. This small touch means that you're more likely to take your flash drive with you and perhaps be less likely to leave it at the office or computer lab if it's physically attached to something you own.
iXpand Flash Drive Luxe – Dual Purpose
As mentioned above, the iXpand Flash Drive Luxe has both USB-C and Lightning connectors. This makes it easy to connect it to your Mac, MacBook, iPad, and even your iPhone.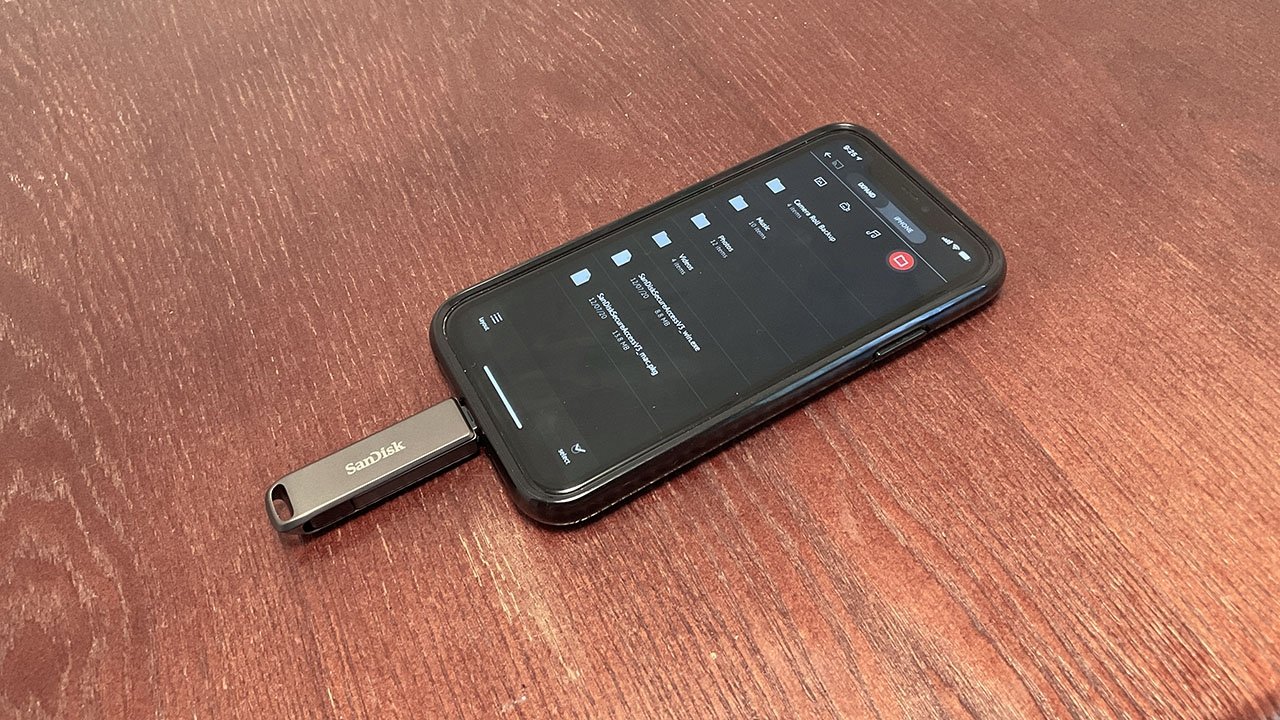 Being able to offload your extra files onto a flash drive is extremely convenient — it means you can make the most out of a smaller-storage device, or you can easily transfer files between devices.
This is especially handy if you're split between Apple and non-Apple products and can't rely on things like handoff, AirDrop, and iCloud storage to pass your information between devices seamlessly. However, if you're fully in the Apple ecosystem and aren't sharing files with other Apple devices, it may be somewhat limited.
iXpand Flash Drive Luxe – App
While you can utilize the iXpand Flash Drive Luxe directly from your Mac or via the Files app on your iPhone or iPad, there is a companion app that aims to make using the device a little easier to use.
The app, dubbed iXpand Drive, allows you to easily backup all your photos to the flash drive, which sorts them each into folders by year, then month. Once backed up, the app offers to delete the pictures from your device, which could free up considerable space.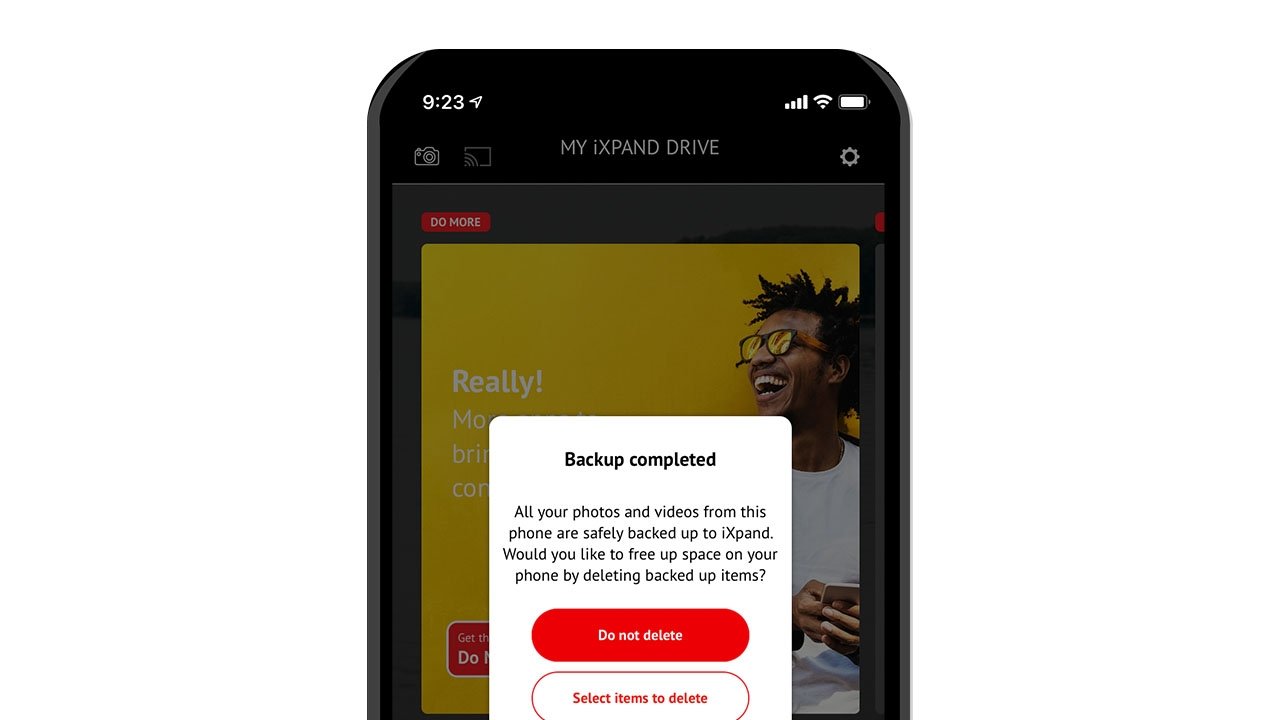 The app is functional, and we haven't had any problems with backups, but we feel like the designers could improve the interface. The app aggressively suggests that you should sign up for SanDisk's newsletter and attempts to hock paid-for companion apps by third-party companies. Considering the iXpand Flash Drive Luxe's $60 price tag for 128GB, we'd like to see this app have a pared-down, professional feel.
iXpand Flash Drive Luxe Overall
If you've got a smaller device and want to keep a backup of your photos, or if you're routinely transferring images between your iPhone and Windows-based computer, it's not a bad investment. However, if you're reading this, you're probably already all-in on Apple devices and have a fair amount of storage, cloud, network, or local — so this probably isn't the device for you.
Easily transfer files between Apple and non-Apple devices

All metal enclosure feels premium

Included keyring hole enables you to keep it on hand

Dual USB-C and Lightning connectors
Limited use for those all-in on Apple products

App design somewhat lackluster