You need to keep your beautiful iPhone safe. Or at the very least, give it a style all your own. Either way, you can pick from a huge selection of OtterBox cases and screen protectors on sale for up to 20% off today at Amazon. It's a sale that covers everything from the decorative to the defensive. Get textured cases, cases with military-grade drop resistance, and even cases made with genuine leather. Go for colors like black, pink, or "Aspen Gleam" if you want. Let your case represent your style, and let it save your phone from the bumps and scratches and wear and tear of everyday life. You can find something for every member of the iPhone 11 and iPhone 12 lineups in this sale.
Daily Deal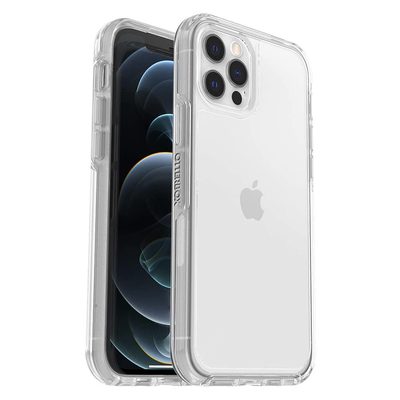 OtterBox iPhone 12 and iPhone 11 cases and screen protectors
There's a huge selection on sale here with prices varying from screen protectors for $15 to the military-grade Defender Series on sale for $48 from $60. There are cases for all versions of the iPhone 11 and iPhone 12 lineups and all on sale.
As low as $15
The OtterBox Defender Series case for the iPhone 12 Pro Max is one of the more expensive options in this sale, but it's actually going for $12 off at today's price of $47. 96. Plus, this case protects one of the more expensive iPhone variations. It has multiple layers of defense, too, including a solid inner shell and a soft outer cover. There's a belt-clip holster you can use as a kickstand, and the port covers help keep out dust.
VPN Deals: Lifetime license for $16, monthly plans at $1 & more
Get something a little more simple like the black OtterBox symmetry case for the iPhone 12 mini. It's down to $25.59 from a street price of $50. The Symmetry series includes an antimicrobial tech to protect the exterior of the case from common bacteria. It's also thin, sleek, and seamless.
Your iPhone 11 Pro could benefit from the OtterBox Commuter case on sale for $19.95, which is $5 off. It has soft inner layers and hard outer layers to absorb and deflect impacts. Plus, it's still thin enough that you can slip the phone in and out of your pocket.
Whichever iPhone you have will depend on the case you get, of course. All OtterBox cases come with a limited lifetime warranty.
We may earn a commission for purchases using our links. Learn more.