April deals on iPhone 12 accessories are here, with bonus savings knocking 30% to 43% off ESR's new MagSafe-compatible wireless chargers and cases at Amazon.
New MagSafe-compatible cases
Our team recently went hands-on with ESR's new HaloLock MagSafe-compatible accessories for the iPhone 12, with favorable things to say about the lineup of cases and chargers.
And new for April are aggressive deals on the accessories, with discounts of up to 43% off when shopping at Amazon. Each of the markdowns expires on April 10, and at press time units are in stock and ready to ship.
Here's a rundown of the on-page and promo code deals. For several of the discounts you must check a box on the product page to clip an instant coupon, along with entering the corresponding coupon code shown below.
Chargers
HaloLock Kickstand Portable Wireless Charger: $12.59 (30% off with code 8H66TTSS)

2-in-1 HaloLock Magnetic Wireless Charging Station for iPhone 12 and AirPods: $17.49 (30% off with code PPAACH99)

HaloLock Magnetic Magnetic Wireless Charging Pad: $13.99 (30% off with code PPAACH99)
Cases
MagSafe Cloud Soft Silicone Case (Black) for iPhone 12: $13.10 (43% off with code C4L5Z9NX)
MagSafe Cloud Soft Silicone Case (Black) for iPhone 12 Pro: $13.10 (43% off with $3 on-page coupon + code 3SHTW2CJ)
MagSafe Cloud Soft Silicone Case (Black) for iPhone 12 Pro Max: $13.10 (43% off with $3 on-page coupon + code 9883PRMO)
MagSafe Cloud Soft Silicone Case (Black) for iPhone 12 mini: $13.10 (43% off with $3 on-page coupon + code 9Z7MM8RT)
Sidekick Hybrid Clear Case with HaloLock Magnetic Wireless Charging for iPhone 12 Pro: $9.19 (43% off with $2 on-page coupon + code 9883PRMO)
Sidekick Hybrid Clear Case with HaloLock Magnetic Wireless Charging for iPhone 12 Pro Max: $9.19 (43% off with $2 on-page coupon + code 9883PRMO)
Discounts on Apple hardware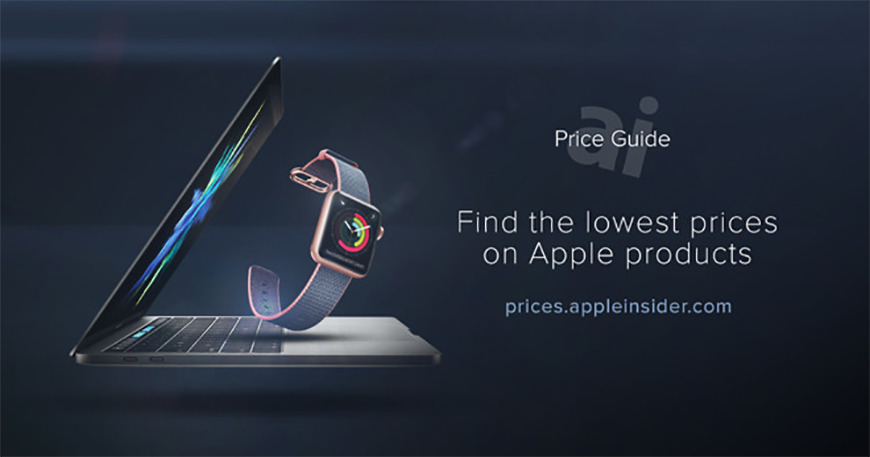 AppleInsider and Apple resellers are also running additional exclusive deals on Apple hardware that will not only deliver the lowest prices on many of the items, but also throw in bonus savings on AppleCare, peripherals and more. Here are a few of the best promotions: